12 Reasons Why Your Fundraiser Needs To Be Text Message Based
Some competing fundraising crowdfunding sites rely on members providing email addresses as either as the primary, or secondary method for sending invitations. 
Our system focuses on sending SMS invites, and spreading your campaign on social media to people who weren't invited by your members.  The marketing dollars D2S spends targets additional supporters, increasing your overall profit by 17.3%.
Now, let's take a look at 12 reasons why focusing on SMS will make your fundraising efforts more productive:
Users are 4.5X more likely to respond to a text than to an email.
(Source: Learning Hub)
When it comes to texting vs email response rates, the former performs better. People are four times likely to reply to your SMS marketing efforts compared to email. 
Email marketing can be easily be ignored, or not opened when perceived as malicious.
Did it fall in your SPAM or Promotions folder?
Getting into their inbox is only the first step, as viruses and phishing attacks are getting more sophisticated.
Are your supporters afraid to open the email?
Will you click a link on  your PC from an unknown source?
There's A LOT of excuses supporters WILL NOT go to your fundraising campaign page via email. 
Don't waste your time, hoping to receive great results from sending an email.
Nine in 10 people open their text messages.
(Source: Mobile Monkey)
If we compare the open rate between email and text marketing, messaging wins by a landslide. Nearly 100% of people that you send SMS are likely to open them. In contrast, only 20% of your email recipients may read them. 
This is why:
Mobile texting uses push notifications, which come as a default setting. So, naturally, clients are likely to open them almost instantly. To read email, clients have to log in to see their inboxes, which may happen once in a long time.
More than 60% of people read their SMS within 5 minutes.
(Source: Simple Texting)
When you want to send out content that requires a fast turnaround, texting is the best way to go. Six in every 10 people will read your message within one to five minutes.
Millennials and Baby Boomers spend 5 to 6 hours a day on their mobile phones. 
(Source: WP Manage Ninja)
That's basically a quarter of their day. The slightest notification sound will have users instantly check their phones. It makes sense for schools and organizations to harness this opportunity to enhance their fundraising. 
Overall, adults spend about 23 hours a week texting.
(Source: Simple Texting)
That's a full day and a night, y'all!
Or close to three 8-hour days.
Imagine how much money your organization would make by utilizing the text message marketing channels effectively?
2. 66% of Americans check their phones 160 times a day.
(Source: Small Biz Trends)
Over 3/4s of clients want businesses to send them offers using SMS. 
(Source: SMS Comparison)
SMS marketing statistics for 2022 show that nearly 80% of consumers like receiving offers via text. So next time, don't forget to notify your supporters about your ongoing fundraising campaign.  The majority of your recipients will be pleased that you let them know.
88% of people use their phones mostly for texting.
(Source: Slick Text)
Nearly 90% of survey respondents disclosed that the number one use of their portable gadgets was sending and receiving texts. These often SMS while at work, or performing other duties. 
32% of American consumers spend more time on their phones than with their spouses.
(Source: Small Biz Trends)
Partner or phone?
A ¼ of survey respondents admitted that phone usage takes up more time than they spend with their other halves. 
Hmmm…. Looks like phones are getting a lot of human attention.
Only 13% of organizations let consumers respond to SMS.
(Source: Learning Hub)
Lots of businesses send texts to clients, but they're often accompanied by wordings like ''Do Not Reply" or "Do Not respond."
Now, they could be missing a lot.
According to stats on texting, nearly 15% of customers that receive such messages would love to respond. Perhaps they'd like to ask questions like "How can I complete my donations" or "can I donate next Tuesday".  Our system provides a contact number for live customer service questions, and order processing.
The latest SMS marketing statistics show 64% of consumers think businesses aren't contacting them via text messages as much as they should.
(Source: Tech Jury)
IN SUMMARY:
SMS marketing has a wider reach, and enjoys a better open and response rate than other conventional marketing channels.
However, many fundraising companies aren't taking full advantage.
This is a HUGE mistake, that decreases your profit potential.
A well-defined, persistent SMS marketing campaign will earn you more money than an email based system offered by competitors.
So, what are you waiting for?
Leverage the power of SMS martketing now for your next fundraiser!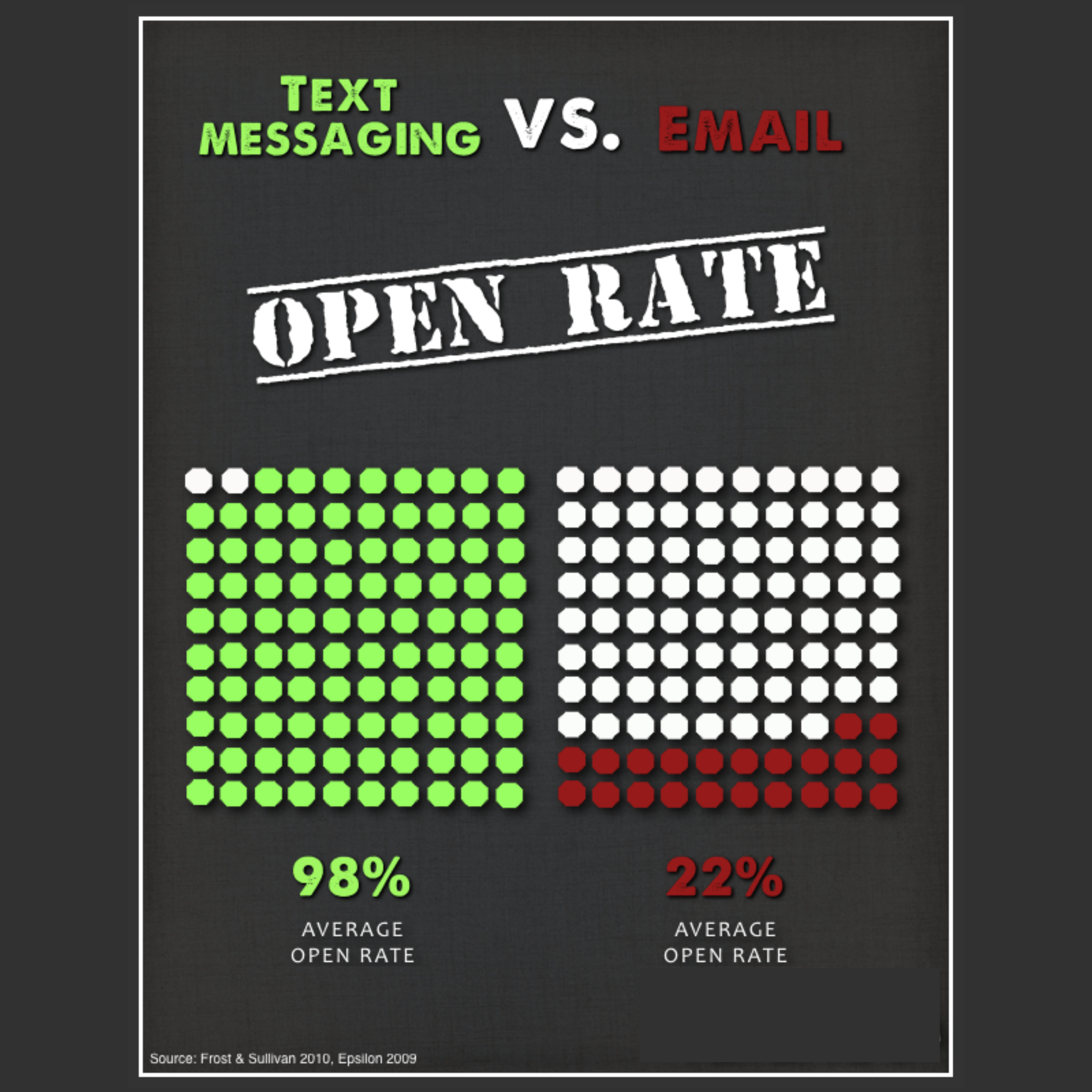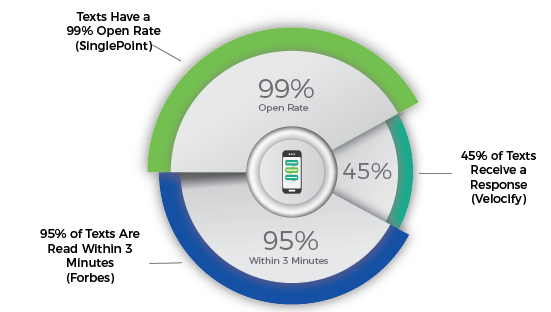 Want More Info For Your Group?
Complete the form below to receive more info on a virtual fundraiser with donations now.